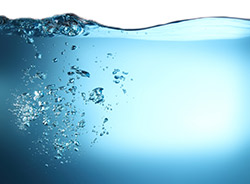 Advanced Waste Water Treatment Corp. offers professional, highly technical training and consulting on all of our wastewater treatment solutions and technologies. What sets us apart from our competitors is our superior knowledge, service, and responsiveness in the treatment and purification of wastewater. The company's slogan, "Wastewater Made Clear," means we use clear and concise strategies in assessing each water treatment project. This is accomplished by assessing each project differently and tailoring a solution that is innovative, flexible, and cost-effective. We take great pride in making sure that each solution meets both state and federal regulatory and environmental standards.
We strive to exceed customer expectations. Our proven partnering principles emphasize communication and cooperation during the consultative process. We look at your entire organization and facility to evaluate any possible business and mechanical challenges. We can then recommend long-term strategic solutions to treat and clean existing and future wastewater.

Our services include:
State and Federal Environmental assessments.
Expert witness/testimony.
Regulation overview.
Lab analysis/data interpretation.
Assistance with permit expediting.
For more information on our Consulting Services, call us today at (631) 213-1324
The Clear H2O Method
Assess

AWWT conducts preliminary assessments of your systems, facility, and processes to determine productive methods for wastewater removal, management, and treatment.

Control

Through a patented technology, AWWT will implement the most effective treatments based on our investigatory findings and your wastewater management needs.

Safeguard

Collectively we will achieve and maintain "green and clean" solutions through protection and management planning of your future wastewater treatment methods.
REQUEST A FREE ASSESSMENT
Read blog

"San Francisco Wants To Lead The Future In Water And Wastewater Resources"
Few organizations are in a better position to affect our approach to c...
Read More >>

"Harvey Leaves Challenges In Texas, From Drinking Water To Rent Payments"
Harvey is finally out of the picture — but the storm's dev...
Read More >>

"The Water Cycle"
Earth's water is always in movement, and the natural water cycle, also...
Read More >>