Read Blog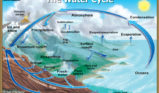 "The Water Cycle"
Earth's water is always in movement, and the natural water cycle, also known as the hydrologic cycle, describes the continuous movement of water on, above, and below the surface of the Earth. Water is always changing states between liquid, vapor, and ice, with these pro...
Read More >>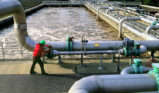 "Wastewater Treatment Water Use"
We consider wastewater treatment as a water use because it is so interconnected with the other uses of water. Much of the water used by homes, industries, and businesses must be treated before it is released back to the environment. If the term "wastewater ...
Read More >>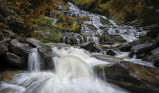 "Be Thankful for Clean Water on Thanksgiving"
According to the World Health Organization, roughly 1 in 8 people do not have access to safe water. That's around 884 million people. Though the water systems in the United States aren't perfect, we have much to be thankful for this Thanksgiving. And clean water sho...
Read More >>
The Clear H2O Method
Assess

AWWT conducts preliminary assessments of your systems, facility, and processes to determine productive methods for wastewater removal, management, and treatment.

Control

Through a patented technology, AWWT will implement the most effective treatments based on our investigatory findings and your wastewater management needs.

Safeguard

Collectively we will achieve and maintain "green and clean" solutions through protection and management planning of your future wastewater treatment methods.