Read Blog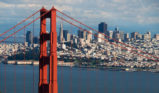 "San Francisco Wants To Lead The Future In Water And Wastewater Resources"
Few organizations are in a better position to affect our approach to climate change than water and wastewater utilities. These groups have direct influence over how we manage some of our most critical natural resources and have a vested interest in protecting those r...
Read More >>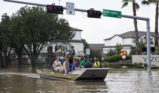 "Harvey Leaves Challenges In Texas, From Drinking Water To Rent Payments"
Harvey is finally out of the picture — but the storm's devastating effects on Houston and other parts of Texas and Louisiana are still coming into focus. As waters recede, some areas remain flooded, and there is no drinking water in Beaumont. At least 36 ...
Read More >>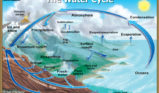 "The Water Cycle"
Earth's water is always in movement, and the natural water cycle, also known as the hydrologic cycle, describes the continuous movement of water on, above, and below the surface of the Earth. Water is always changing states between liquid, vapor, and ice, with these pro...
Read More >>
The Clear H2O Method
Assess

AWWT conducts preliminary assessments of your systems, facility, and processes to determine productive methods for wastewater removal, management, and treatment.

Control

Through a patented technology, AWWT will implement the most effective treatments based on our investigatory findings and your wastewater management needs.

Safeguard

Collectively we will achieve and maintain "green and clean" solutions through protection and management planning of your future wastewater treatment methods.