Read Blog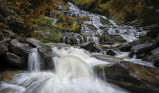 "Be Thankful for Clean Water on Thanksgiving"
According to the World Health Organization, roughly 1 in 8 people do not have access to safe water. That's around 884 million people. Though the water systems in the United States aren't perfect, we have much to be thankful for this Thanksgiving. And clean water sho...
Read More >>
"Wastewater Treatment to Produce Oil in 3 Minutes, not 3 Million Years"
Are fossil fuels a renewable or nonrenewable resource? Well, it takes roughly 3 million years for those 'fossils' to break down into useable oil, so many would say that for our purposes it's not. That may be changing with a new technolo...
Read More >>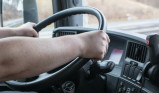 "How Higher Interest Rates Could Impact Wastewater Haulers"
Low interest rates encourage spending and investment in a time when few people want to part with their money or take on risk. In response to the financial crisis in 2008, the Federal Reserve cut its interest rate (Federal Funds Rate) to virtually zero. Thou...
Read More >>
The Clear H2O Method
Assess

AWWT conducts preliminary assessments of your systems, facility, and processes to determine productive methods for wastewater removal, management, and treatment.

Control

Through a patented technology, AWWT will implement the most effective treatments based on our investigatory findings and your wastewater management needs.

Safeguard

Collectively we will achieve and maintain "green and clean" solutions through protection and management planning of your future wastewater treatment methods.